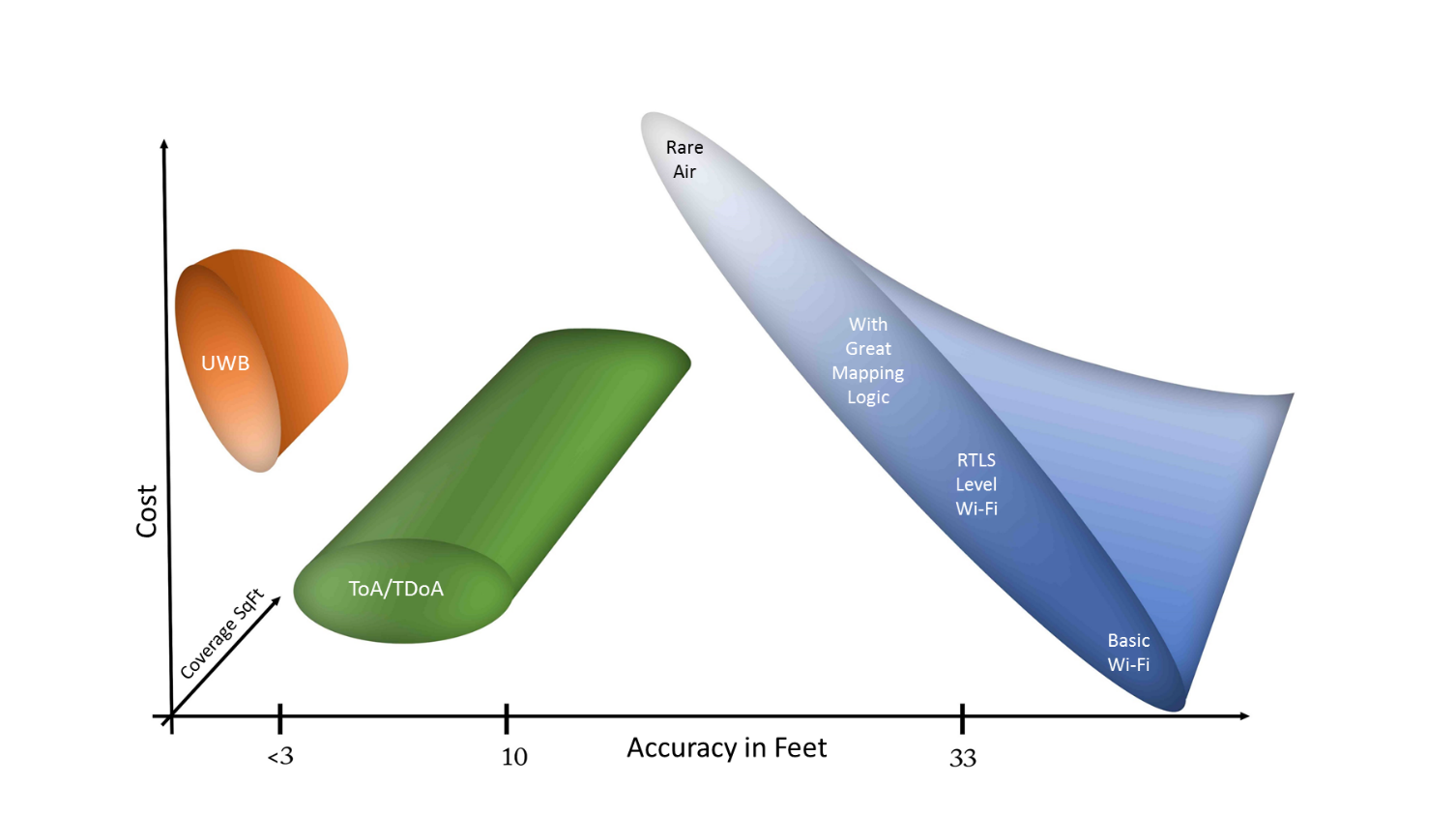 Ultra-Wide Band
UWB is offered from multiple
companies and is maturing
nicely. It works best for welldefined
clear spaces with
high value propositions.
Pros:
✅ Accuracy to 6 inches
✅ Tags can be smaller
Cons:
✘ Tough to ROI
✘ Battery Life
✘ Tough to scale
Time of Arrival
ToA is the sweet spot in Real
Time Location. It is best used
inside the four walls and
large open spaces.
Pros:
✅ Accuracy to 4 feet
✅ Scalable
✅ Easy ROI
Cons: