The Last Touch Asset Management is an application for managing hard to mark and/or dispersed assets. A simple smart phone app allows the user to quickly record the asset & location.
The Last Touch Asset Management Portal provides administration of the users and tools for managing the assets.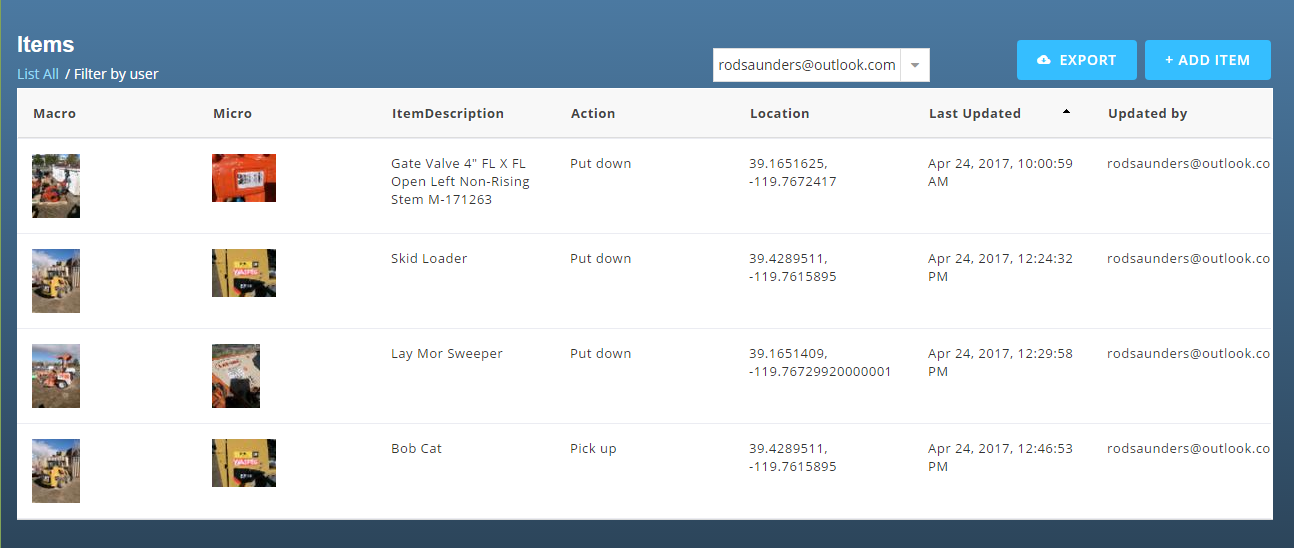 Items can be sorted by Description, Location, Time and User, as well as, filtered by User.
By comparing the Actions taken, Items both 'PutDown' and 'PickedUp' can be archived, removing them from the database. An Item Record Administers tool will be the first addition to the portal.
Item Records can be exported for import into external systems.
An Item Record Mapping tool will be the second addition to the portal.
This is a commercial enterprise platform, each tenant is sold in 5Gb increments. (that's a lot of records) Modifications can be made for additional input fields, the actions list and number of pictures. At this time I have no plans for a horizontal subscription version. If you have questions please send me a message and I will email or call you promptly.
The solution is built on Google's Cloud Platform and maintained by Appivo Ab. Insuring your data is secure, backed up and available.